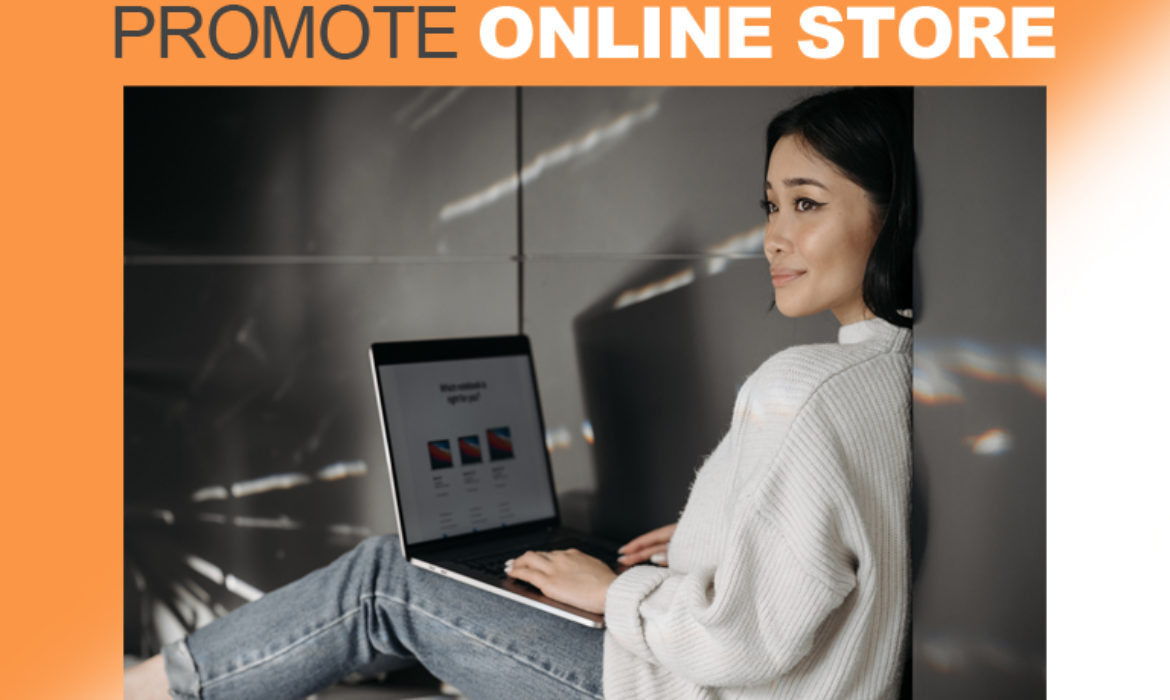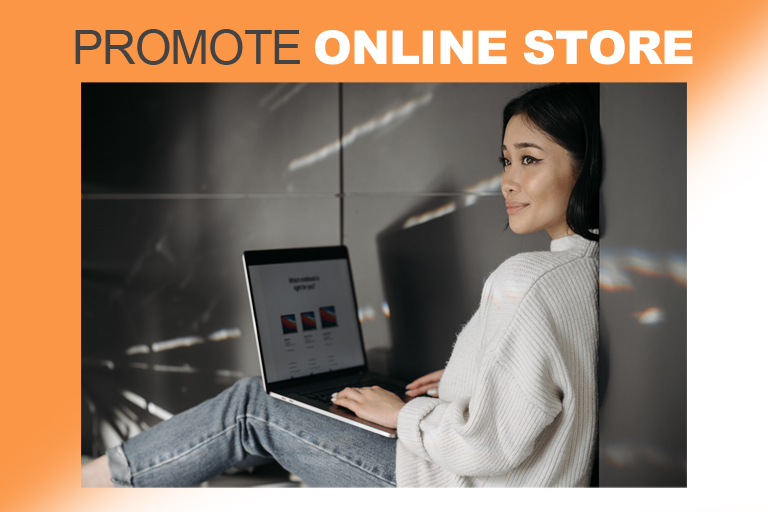 10 strategies for marketing and Promote online store like an expert.
Your offline firm is well-known for its reliance on marketing. Driving customers to your online store can be one thing, but getting them there can be quite another. You will be able to reach a greater number of potential customers than ever before with promote online store, and you will be in complete control of their purchasing experience while they are on your website.
The methods we'll discuss here will help you bring your new online store in front of customers who are actively looking to buy. We'll think about how to get people to your website, but we'll also think about how to link your online store with your offline operations so that you can get the most out of each.
How to promote your online store
After creating your store, you first need to promote online store, and here are 10 terrific ways to accomplish so.
For the following reasons, it's at the top of my priority list:

To begin, it's simple to operate.
Second, it is time and money-saving.
You might target specific individuals with your marketing message (sales ad) as a final option.

Ads to generate "website conversions" on Facebook are an option to increase traffic and perhaps even sales.

Second, list for e-commerce success is Google AdWords advertising. Your ad can appear in Google search results or on millions of sites that use Google Ad sense. Because they are based on the keywords users' type into Google's search box, these campaigns may be quite specific, and because you only pay when someone clicks on your ad (PPC), they are also very affordable.

Use Bing advertisements as a source of traffic

To put it another way: The advertising will show up on the Bing site and Yahoo and other participating websites just like Google's AdWords. If you can live without Google Ads, this might be worth a shot.

Starting a blog for your eCommerce store is completely free compared to the three techniques described above. Having a blog is a great way to increase your organic search engine traffic and your social media lead generation. A lot of effort and hard work is required to get there, but the rewards are enormous.

for more information you can view more on Digital Marketing
A newsletter and email marketing are the fifth steps
In addition to completing a sale, one of the goals of PPC campaigns (whether on Facebook, Bing, or Adwords) is to collect the email addresses of potential consumers. While a well-written blog with intriguing material is ideal, a well-designed landing page can be equally effective for those who arrive at your site via PPC.
Experience you can trust, service you can count on.
Honest, Ethical & Reliable
Proven track record with over 99% success rate
Five-star Google and Facebook review rating
Sixth, develop an application for the Android and Apple App Stores.
It's impossible to ignore the growing importance of mobile marketing. Not only is it critical to have a responsive website, but it is also critical to have an app available on the Android and Apple stores. In other words, you shouldn't make your app just about selling items (although that would be ideal), but rather about providing useful content (such as blog posts) that helps consumers remember you when they're ready to make a buy.
Chrome is the most widely used browser, and the Chrome OS (used by Chrome books) continues to grow in popularity.
Take part in guest blogging on other sites
In addition to regularly updating your eCommerce blog, guest writing on high-quality websites is a great method to boost traffic and improve your search engine rankings. It will be quite difficult for your posts to be published if they are solely about your products and services. Instead, you may spice them up with blogs that compare and contrast similar products or provide in-depth analyses of each.
Don't stop your SEO efforts
It's essential to have an SEO-friendly website if you want to do well in the search engine results pages. If you want to be at the top of a search engine, you need to keep your SEO up-to-date and current. Your website's ranks will continue to rise if you hire a professional SEO company to stay up with the ever-changing regulations of search engine optimization (SEO).
Use the social networks to your advantage
For promoting your online store, several other social networks might help. Twitter, Pinterest, Instagram, and LinkedIn are the four most important to give a shot. However, if you want to be successful, you must have a strategy and clear objectives in place before implementing any of these tactics.
There are many strategies to market your online store or promote online store , and these 10 are just a few of them.  It would help if you kept in mind that growing your internet profile, creating profitable PPC advertisements, or conducting successful social media marketing takes time, so be patient before making any judgments. It is possible to get good results with patience if you have a functional eCommerce site and good merchandise.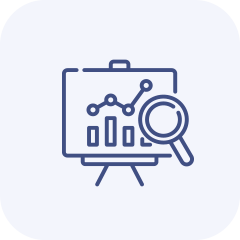 Are You Looking For A Website Designer in LONDON?
We are a professional Website designing and development services provider in London, serving our clients since 2017.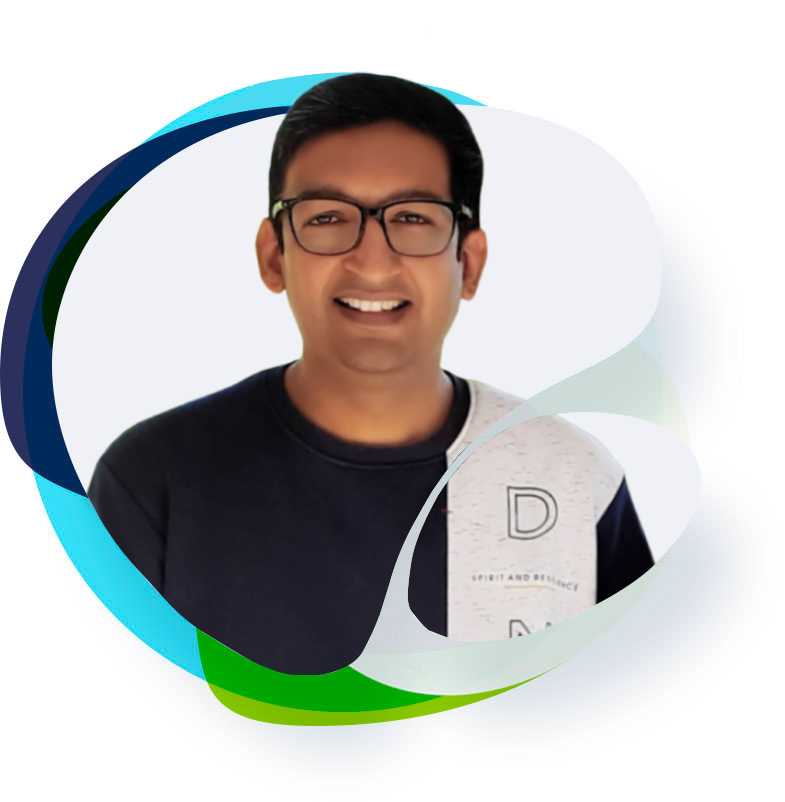 I provide bespoke website designing and development services across London. I have a qualified and experienced team of website designers and developers who will not only design your website but also knows how to make your website visible on the top pages of the Search Engines.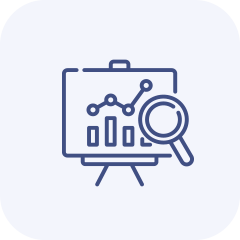 Are You Looking For A Website Designer in LONDON?
We are a professional Website designing and development services provider in London, serving our clients since 2017.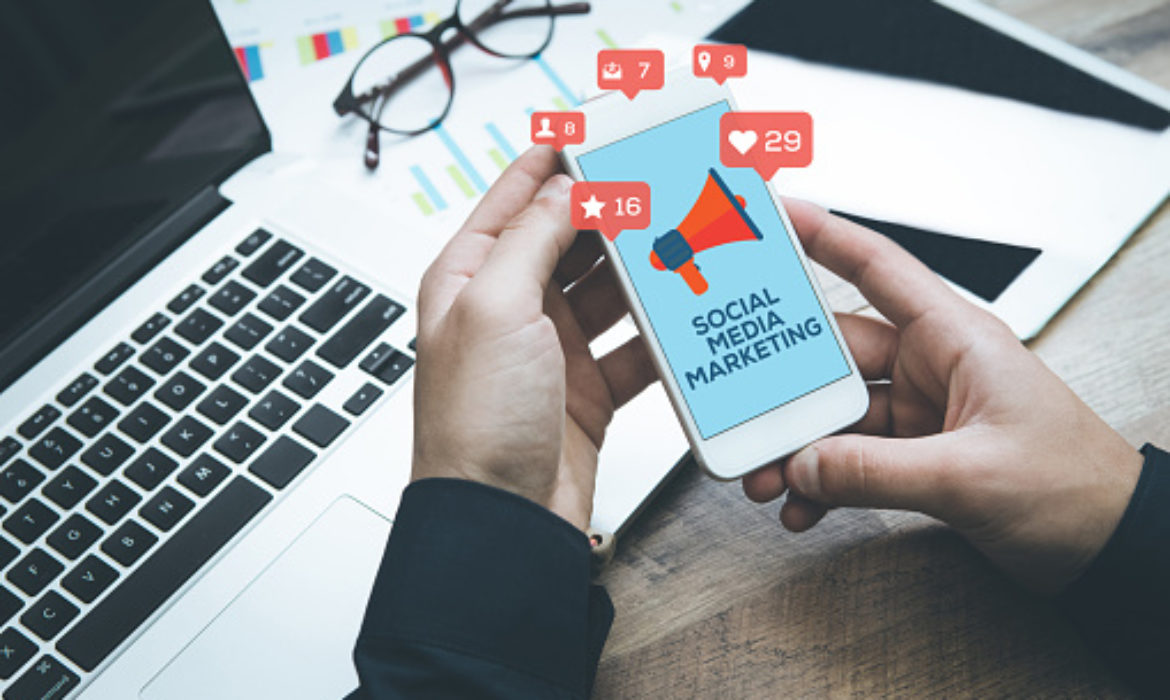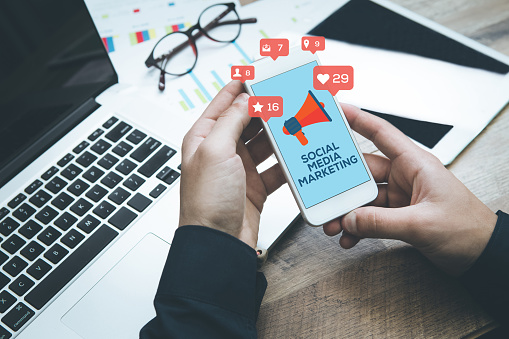 Importance Of Social Media Marketing In Business
Social media marketing has become the most effective and influential platform to advertise your brand and products digitally. The power of social media marketing in business is admirable. You can reach a large audience within a few minutes just by posting an ad. This will reduce the advertisement cost and help you reach your target audience with social media advertisements.
Almost two-thirds of the world's population is using social media. And as a marketer, you should not overlook your opportunity to do marketing on these social media platforms like Facebook, Instagram, Twitter, Pinterest, Linkedin, etc. These platforms can help you reach more people than advertisements on television or newspapers.
It becomes easy to reach your target audience when you use the same platform which your customers are already using. Social media platforms are the best place for it because most users spend a lot of time using these social media throughout day and night. Social media marketing in business helps you to attract genuine customers with its mechanism by providing the appropriate information at the correct timings. So you have to understand how to create a digital marketing strategy for it.
Below Are The 10 Importance Of Social Media Marketing In Business:
You have the opportunity to tell your story.
Social media marketing in business helps you to interact with your followers. Therefore, you got a chance to share your success story or past failures and better understand your customers. The customers will also understand you and relate themselves to your stories. For example, in the stories, you can explain how you built up your business and what challenges you have faced to make your dream come true. So you can create brand awareness among the customers who don't know about your business.
This will make your brand more meaningful and the customers will love it when they understand the truths of business. But make sure your content is relevant and true to impress the customers so that it can circulate at a faster rate.
Grow your audience with a small budget.
Advertising on social media is one of the least expensive digital marketing methods. There are many social media advertising tools available which you can use to sell your products effectively. You just have to create a page on a social media platform and regularly post relatable and interesting content for your followers. In addition, you can enhance your ranking by posting SEO content where you use trending keywords.
Many bloggers and businessmen have not spent even a single pound on digital advertising, but they have created a customer base with amazing content. That means you can grow your customers with a small budget also.
Keep in touch with those who are most important to you.
As a business owner, you have to be attentive on social media and create that image of your brand that fits into customers' minds. So that whenever they think about a certain product or service, it reminds them of your brand in the first place.
You can convert your potential customer into a loyal and regular customer by creating a bond between your business and its potential customers. Social media marketing in business helps you to do this by making you the first preference of the customers who are important for you and your business.
Experience you can trust, service you can count on.
Honest, Ethical & Reliable
Proven track record with over 99% success rate
Five-star Google and Facebook review rating
Learn about your competitors
Since posts on social media are public, you can easily access your competitors' profiles and understand what strategies they are following to attract their customers. You can see what they are posting on social media accounts and evaluate which posts are doing better. Check out comments on your competitors' posts thoroughly and read the questions asked by the audience. Then compare if your followers are aware of those queries; if not, make them informed through your social media posts.
There are many tools for social media marketing in business that helps you to review your customers' activities. For example, you can check the number of followers interested in the content you shared, the count of clicks on your post, and the number of purchases made. You can even track those visitors who were going to buy a product from your website, but due to some reason, they abandoned their cart. Social media marketing in business helps you show these customers your brand content and remind them why they need your product. You can do this by displaying a relevant ad on your social media page.
Understand the buying habits of your ideal customers
Likes and dislikes on social media posts show customers' interest in particular goods or services. Social media is open to the public, which means any business can track the interests of its customers. By checking demographics, you will be able to see the type of content which the customers most liked. Therefore, you can design your social media content accordingly, which will help in getting more customer engagements.
Increase your overall Return On Interest
Social media marketing in business help to increase your overall return on investment. Advertising and social media marketing can enhance your return on investment. The advertising cost on social media platforms is usually lower than the return. This means you will generate more revenue. In addition, digital marketing allows you to reach thousands of people by just posting ads. This reduces your advertising costs. Social media platforms like Facebook and Instagram help you attract more potential buyers by engaging them with your social media posts.
Build relationships with your target consumers.
Communication between a business and its customers is important to grow your business. Therefore, you must create a friendly relationship with your customers through social media networks. You can interact with your customers by answering queries and resolving their complaints. It will be one of the most efficient ways to know your audience better and build a strong relationship with them.
Increase your brand awareness
It is important to create brand awareness among social media users so that they can be your customers. You have to create visually appealing and extremely creative content to attract customers and make them aware of your brand. Post regularly to remind your audience that you exist. Content marketing campaigns and social media marketing strategies will help you do so.
Promote your products and services
Social media marketing in business also helps business owners to promote goods and services they offer. They can promote goods and services easily on social media platforms like Facebook by using attractive pictures of your product and its details. By using the Facebook Carousel Advertisement feature of Facebook, you can display a few pictures of a particular product in a single ad.
Social media is an extremely influential platform and nowadays, it can be the best opportunity for marketers, entrepreneurs and bloggers. Using appealing and attractive content on social media will help to increase engagement with the audience. That's why it is important to create visually appealing content. Customers should be impressed with what they see, even before reading the text. For example, you could use a social media post or a video to show your product. It is important to grab their attention before they connect with your business.
Having better connections with your audience will help in gaining more loyal customers. Social media marketing in business will put you ahead of your competitors and make your business more profitable.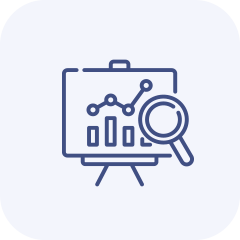 Are You Looking For A Website Designer in LONDON?
We are a professional Website designing and development services provider in London, serving our clients since 2017.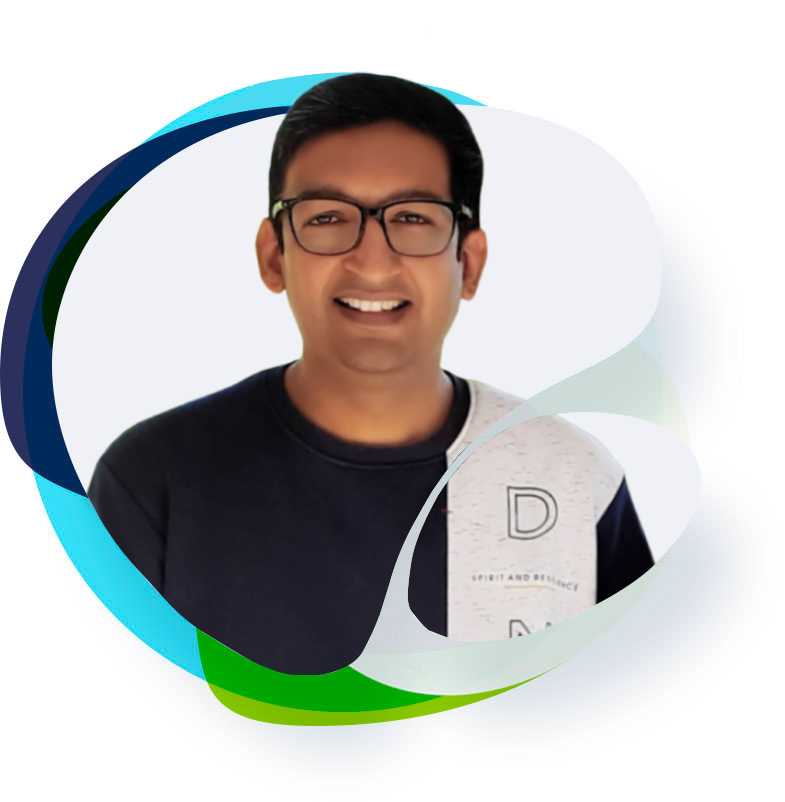 I provide bespoke website designing and development services across London. I have a qualified and experienced team of website designers and developers who will not only design your website but also knows how to make your website visible on the top pages of the Search Engines.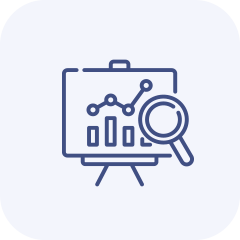 Are You Looking For A Website Designer in LONDON?
We are a professional Website designing and development services provider in London, serving our clients since 2017.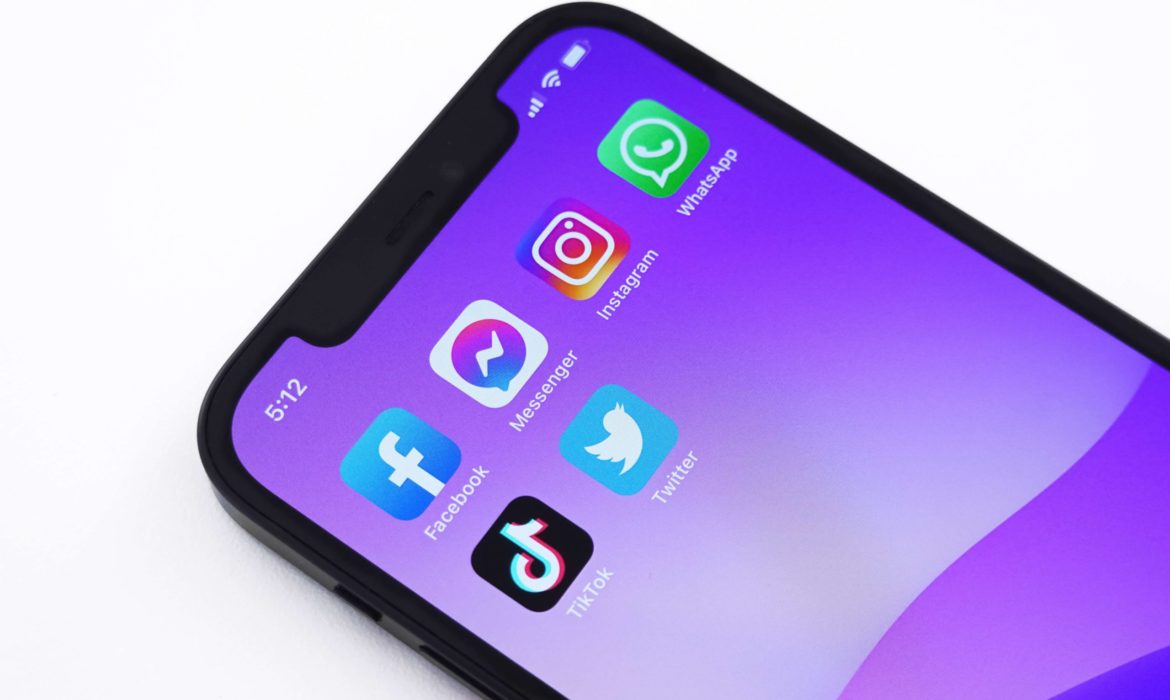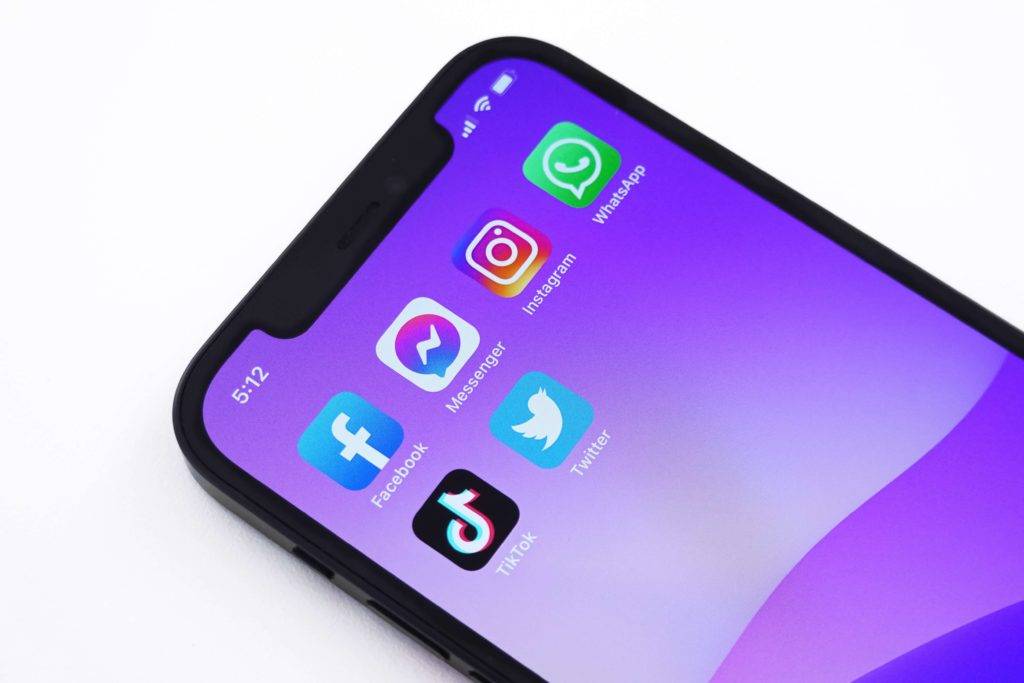 The term Social Media Marketing (SMM) refers to online marketing that establishes and shares content on social media networks. SMM Social media marketing reaches your marketing and branding goals. It includes: business-like image updates, posting text, videos, and extra content, creates audience involvement, and social media advertising. Social media has the power of attracting and influence unusual amounts of people. It makes one of the most essential and fastest-growing aspects of internet marketing. Many people use social media daily. That's why social media marketing and its influences have always been higher. Here you can find what is social media marketing.
SMM is an excellent way for all kinds of businesses to reach more people. Most of the people are already following popular brands through social media platforms like Instagram, Facebook, Twitter, and Pinterest. Excellent trading on social media sites can bring outstanding success for your business. It creates loyal brand support by the customers, which increases overall income of your business.
What is Social Media Marketing?
Here is how defines the term:  Social media marketing uses social media platforms to link with your customers to establish your brand, improve sales, and push traffic to the website. This includes posting good content on social media accounts, listening to followers, reviewing your performance, and running social media ads. Nowadays, some of the large social media platforms are Facebook, Instagram, Snapchat, Twitter, Linkedin, Pinterest, and Youtube.
Also, various social media management equipment is available that help businesses to get benefits from the different platforms of social media mentioned above. For instance, WebSwiggy can support you in growing your business with social media marketing.
How Social Media Marketing Helps?
Marketing on Social media can help in meeting your marketing objectives in various ways, such as:
Increasing website traffic
Developing transformations
Raising brand awareness
Establishing a brand identity
Enhancing connection with the target customers
The more engagement with your customers is on social media, the simpler it will be for you to complete other marketing goals.
What Are The Best Social Media Marketing Tips?
Here are few of the superior tips if you want to start marketing on social media –
Understanding purpose:
 You need to understand your purpose for using social media. Few businesses utilize social media to raise their brand recognition, while rest use it to increase their sales and website traffic. Social media also works as a customer care mechanism for your customers.
Choosing the right platform: The leading social media platforms stated above are Facebook, Instagram, Snapchat, Twitter, LinkedIN, Pinterest, and Youtube. Also, there are other messaging platforms like Messenger & Whatsapp. It's more helpful to pick just those platforms that you believe your target customers are on.
Analyzing content: Selecting the best kind of content like images, videos, and links that will attract your target customers is important. You can constantly adjust your strategy as per the performance of your social media platforms.
Making a social media marketing plan is essential. Social media marketing for little enterprise normally initiate with having a stable existence on social media. Approximately 3 billion people use social media sites. You allow your brand to get found by your customers by presenting it on social media platforms.
Posting on social media is easier, like posting blogs, images, or videos on the social media platform. It's the same as you post on your own Facebook or Instagram profile. To make sure that you are getting maximum visits on social media, you must post great content that your viewers like.
We can help to post your content at your suggested time. This will save your time and enable you to know when your viewers will probably view your content.
3. LISTENING & PARTICIPATING
Your brand recognition will automatically enhance when your social media followers increase. Viewers will engage with your social media posts by liking, commenting, sharing them, tagging you in posts, or messaging you directly.
You might not be aware, but people will discuss about your brand or business on social media. So it would help if you want to observe social media discussions related to your brand. You get a chance to delight them if it's a positive comment. Else you can provide assistance and rectify a condition before it gets more critical. You can check your all social media notifications automatically.
It's always essential to keep an eye on your opponents – they can give helpful information for keyword analysis and another social media marketing understanding. If your opponents are managing a particular social media marketing channel or method that looks to be working for them, you can use the same method but use it in a better way.
Expert can do social media advertising if you want to expand social media marketing, but it will be a little expensive. Social media advertisements enable you to achieve a more extensive crowd other than your followers.
Nowadays, social media platforms are such influential that you may directly determine your social media ads viewers. You can organize your target audiences depends on their interests, habits, and more.
When you are operating different social media promotion operations at once, you may consider adopting a social media promotion tool to create significant changes, automated procedures, and maximize your ads.
Experience you can trust, service you can count on.
Honest, Ethical & Reliable
Proven track record with over 99% success rate
Five-star Google and Facebook review rating
Social Media Marketing Services to Grow Your Brand
It refers to growth and awareness. It is developing many platform strategies. 
Social media's using power to help you to generate more engagement, sales, and profits.
It is exceptional growth for your brand.
We use a mixture of marketing skills, creative thinking, and data in the industry.
We make it all simple, and we can start now with a free consultation.
Paid Social Media Marketing
Paid social media marketing advertising is an affordable way to extend your reach. If you are suitable to perform, you can get your content and offers in front of a large audience at a low cost. Many social media platforms provide extraordinary targeting skills. They allow reducing your funds on precisely the types of viewers most probably interested in your business.
Content creation indicates building an essential social media marketing scheme. Competitive research and word research consider helping content ideas to target your audience. With different online marketing areas, the content will make it superior to social media marketing. Ensure that you post daily and offer relevant information to your ideal customers to find it beneficial and exciting. You will share the content on social networks, including social media pictures, videos, Infographics, guidebooks, and more.
Social media marketing allows your industry to design your brand image through various social media stages. Every platform has its particular environment and voice. Social media is the most effective method to generate your sales, leads and get better results from your budget.
Social Media helps you to work with the best method and get the best results for your business. Most social media platforms permit to make a free account, and the charge of marketing is lower than other methods like SEO. And make sure to consult a professional before making a move.
Increasing Website Traffic
A good strategy has increase Traffic to your website without the high cost. But, traditional marketing and social marketing goals increase brand awareness and interest. Facebook allows businesses to analyze elements like interest and locations.
Increase your credibility
You will provide Customer interaction to your dedicated account manager. And handle feedback, complaints, and customer inquiries to increase your credibility. It allows focusing on daily business issues and long-term strategies.
Customer interaction and popularity feedback can improve your likability and reputation. Many enterprises have examined online, like Yelp, Glassdoor, and Facebook. It finds their improvement and importance. Feedback is essential for social media marketing, and lots of people research products and services.
Content: Content means anything you post on social media. It can be an image posted on Instagram or Pinterest, a status update on Facebook, a tweet on Twitter, and so on.
Hashtags:  Hashtags describe your content topic and mark your post as a part of the latest trends. Hashtags cause your content easy for viewers to discover and, therefore, more possible that they will share it.
Shares: Shares are the funding for social media. It plays a significant role in social media. When viewers absorb and interface to your content, that's great, but it's fantastic when viewers share those contents. If the number of shares of your post is high, that means more people have liked your content. It is the best type of involvement that people can have with your social media posts.
Engagement: Engagement is a basic term that means that viewers associate to the content you post on social media. This can be a reaction, a like, a share, or a comment.
How Social Media Marketing Works
Social Media provides many opportunities to businesses to reach new audiences. They also share content like – pictures, ideas, audio, and video with the public. Many social media websites begin with creating profiles with a name or email address etc.
After creating the profile, customers can produce and share the content. The Instagram users create a new account with a photo and share the post or caption to the profile.
Social media users can discover other users whose content they want to follow or criticize. According to social media, users may follow different users to add them as friends or subscribe to different user's pages. Social media frequently uses Feeds that enable users to scroll with the content. Social media companies use mathematical programs to identify the user's profiles and organise the content that it appears. The Feed will comprise content from followed users and entities that pay to promote their content.
As a result, the audience can divide the traditional marketing channels, and companies have to concentrate the target to the audience through social media marketing. Social media marketing's success has to use the step of indicators and measurability.
Website information like Google Analytics
Return on investment (ROI)
Customer level of response or how often customers post about a company
A drive rank or how many clients to distribute the content
Social Media marketing use a powerful strategy to establish the content and messages to users and share with friends, family, and colleagues. This strategy gives many advantages, like spreading messages and communicates to users to social media. Shared content will help give the message when someone sends it and when a trustworthy person receives it.
Social media strategy comprises complex content formation. It becomes user attention and spread the possibility of handling the required action, like sharing the content or purchasing a product with others in their networks.
Marketers distribute fast designs and viral content to the users. Moreover, social media marketing encourages the audience to establish and share the content, e.g., feedback and product results. It represents the marketing trade as earned media.
Advantages and Drawbacks of Social Media Marketing
Social media marketing campaigns have the benefit of the attractive worldwide audience. For example, a battle can appeal to present and future customers, employees, media, bloggers, the general public, and other shareholders, like third-party reviewer or business communities. However, these challenges also able to create difficulties because they required handling them. Suppose a viral video demanding that a company's product trigger customers to become harmful and need to be addressed by the company, even if the claim is true or false. Whereas a company can define the messages, or customers may be able to purchase or not purchase from the company.
The best method to enhance social media marketing's importance is to understand social media in people's daily lives to choose your customer. Social media marketing holds the essential impact or presence to the users for their business. Whereas the social media presence has more critical, and there are several ways to enjoy social media presence to enhance your business.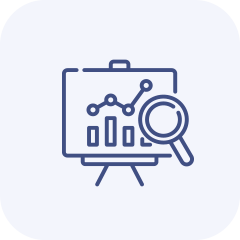 Are You Looking For A Website Designer in LONDON?
We are a professional Website designing and development services provider in London, serving our clients since 2017.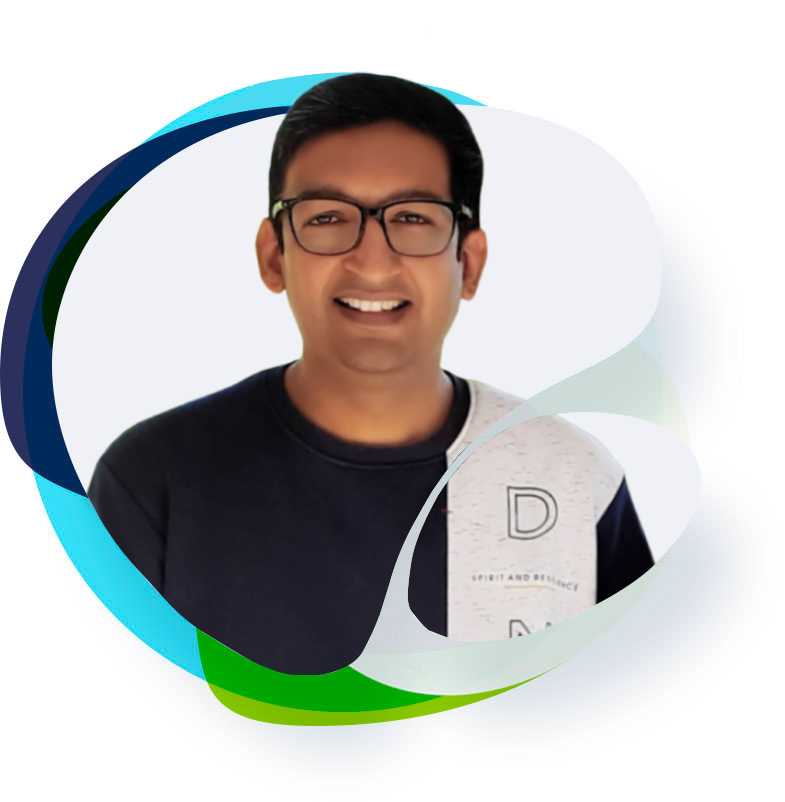 I provide bespoke website designing and development services across London. I have a qualified and experienced team of website designers and developers who will not only design your website but also knows how to make your website visible on the top pages of the Search Engines.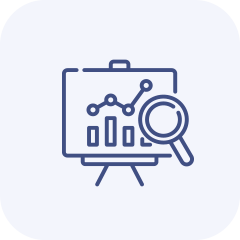 Are You Looking For A Website Designer in LONDON?
We are a professional Website designing and development services provider in London, serving our clients since 2017.